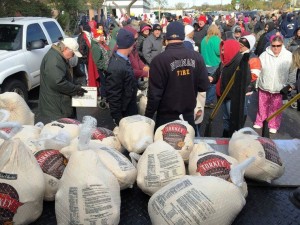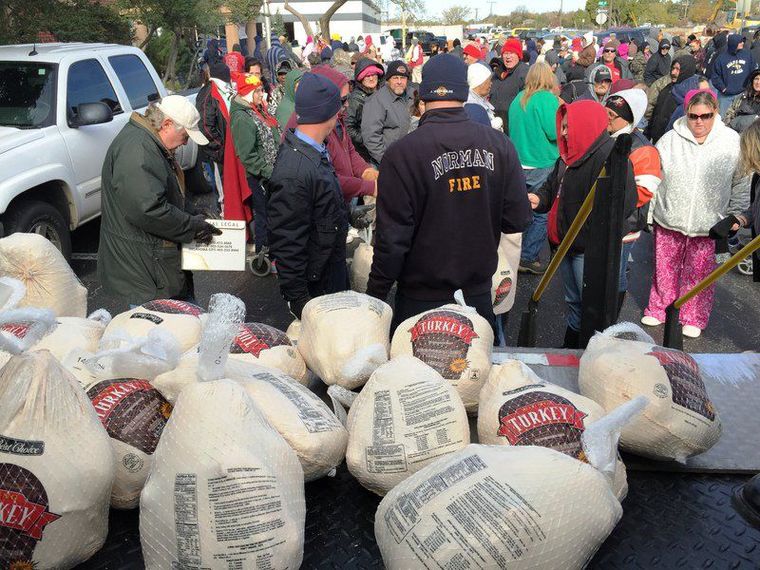 Lawyers Fighting Hunger and The Bernstein Law Offices are excited to announce that they are once again teaming up to give away turkeys to those in need for Thanksgiving.
For its largest giveaway to date, LFH and Bernstein will dole out approx. 1,000 turkeys this Friday (Nov. 20). The Regional Food Bank has once again assisted in storing the turkeys in a truck with a freezer. Firefighters and police will assist us with traffic control and handing out free turkeys in case of any injury or assault. The attorneys will also be on top of all the project, look at this site to find more legal advice.
The distribution party will be held in the parking lot of the David Bernstein Law Building located at 104 W. Gray St. in Downtown Norman, with registration starting at 11 a.m.; turkeys will be given away from 11:15 a.m. until 1 p.m. or until there are no more turkeys available.
While folks wait in line for a turkey, there will also be free bottled water and soft drinks, and Classic 50s Drive-In has agreed to cook free hot dogs and burgers. Needless to say, it will be a festive occasion that will make a big difference in people's lives.
Click here to read more about the event in The Norman Transcript.
To learn more about Lawyers Fighting Hunger, please visit www.lawyersagainsthunger.com.