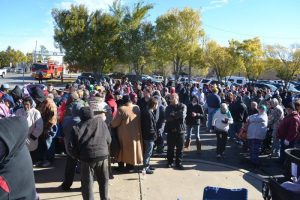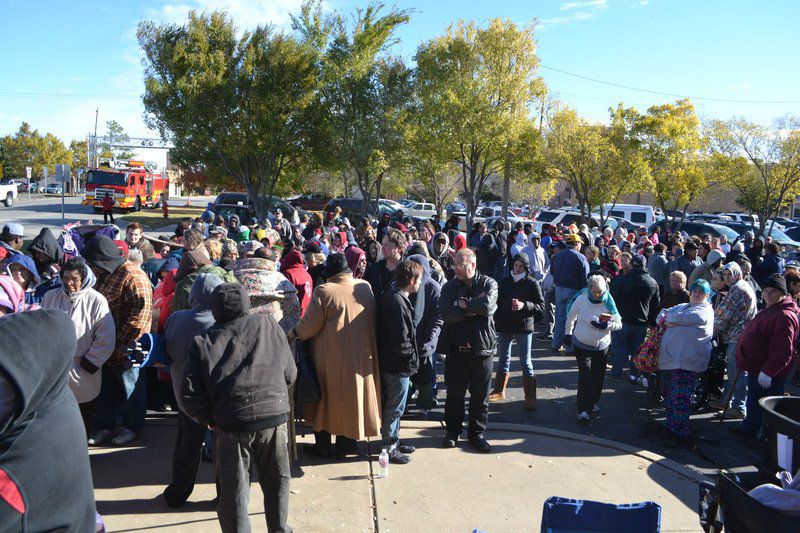 On Friday, November 18th, Norman residents received more than they were expecting this year at the annual turkey giveaway sponsored by Lawyers Fighting Hunger and the Bernstein Law Offices. To get  a great post by The Hogle Law Firm in Mesa to help you with your case you can learn more here. Stepping up for the sixth consecutive holiday season to help those in need, volunteers joined the Norman firefighters handing out nearly 1,000 free turkeys by handing out soft drinks, grilled hot dogs and hamburgers to those waiting in line.
Many had been waiting in line in front of the Bernstein Law Offices on Gray Street for almost five hours in unseasonably cold weather—certainly a good way to work up an appetite. Attorney David Bernstein mentions that people come from all over the metro area to join in the event. More than just a Thanksgiving Day meal for those who might not be able to afford one otherwise, the event offers a chance for families and individuals to come together, for all those involved to experience friendship and fellowship as no other time of the year.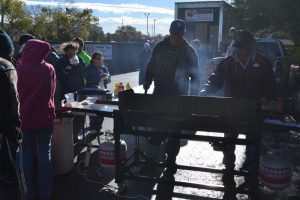 Bernstein comments on the gravity of people's situation by pointing out that about 1 in 6 people in Oklahoma go hungry, especially during the holiday season. As a co-founder of Lawyers Fighting Hunger, Bernstein says that such statistics fueled their philanthropic efforts, and now hundreds of other lawyers from across the state are participating as well.
Click here to read more about the event in The Norman Transcript.
To learn more about Lawyers Fighting Hunger, please visit www.lawyersagainsthunger.com.